Activewear Australia
Australia's Premier Destination for athleisure, performance apparel and activewear.
Shop Now - New Arrivals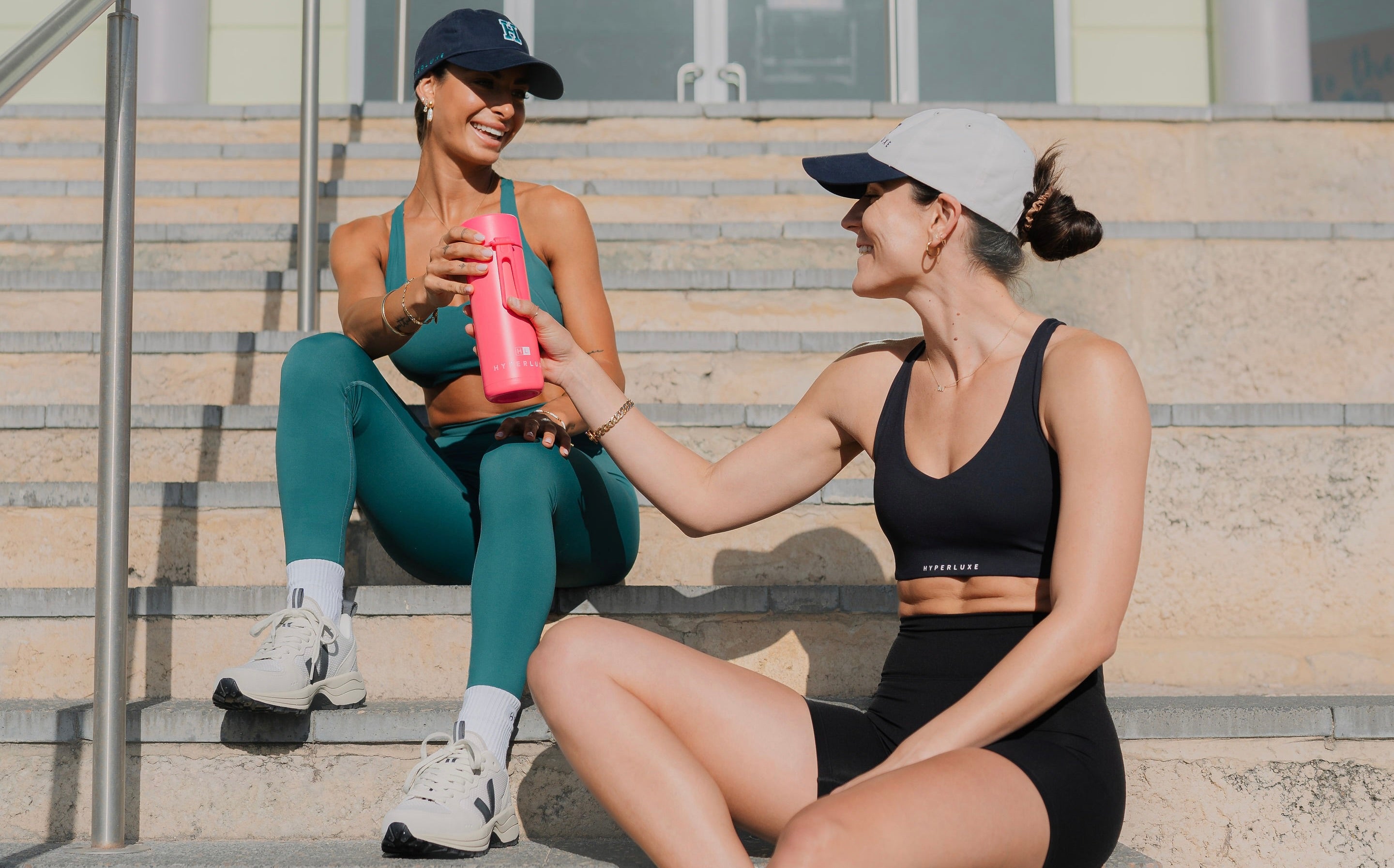 New Arrivals
Fresh Product Arriving Weekly
The ultimate destination in activewear online in Australia
A local, family-run business inspired by a passion for a healthy and active lifestyle, HyperLuxe is the ultimate destination for gym wear in Australia. Founded and operated by Cassie and Madi, the Hyperluxe girls were inspired by a personal desire to possess a wardrobe that seamlessly blends fashion and function, allowing customers to transition from spin-class to the street, with impeccable style. By combining casual leisurewear pieces with luxe high-performance activewear clothing essentials, Hyperluxe is dedicated to the art of the cool off-duty dress code for the contemporary woman and man.
United by a love of Australian gym wear, owners Cassie & Madi Sharpless have curated a standout stable of brands that expertly blur the lines between fashion and function. Like their customers, they love to experiment with different ways to remain active, and as such, HyperLuxe's diverse product offerings include swimwear, Australian yoga wear, outerwear, Australian gym wear and casual basics that can be dressed up for brunch or coffee with friends after a workout. Lovers of the great outdoors, the stylish Sharpless duo champion sustainability within their business at every opportunity. The HyperLuxe online store even offers a Sustainable Edit to make it easy for customers to be conscious consumers when shopping for Australian activewear.
Embracing the popular sports-luxe movement, Hyperluxe is the premier destination for athleisure-wear, performance apparel and activewear Australia. Since launching with one store in North Beach in 2015, the HyperLuxe empire has grown substantially, now boasting four stores and an online boutique that houses one of the most comprehensive collections of Australian activewear & Yoga wear in the southern hemisphere.
Recently opening a new store in Karrinyup Shopping Centre to complement their existing North Beach, Applecross and Dunsborough locations in Perth, this activewear Perth boutique offers an expertly selected curation of stylish and chic women's activewear brands and sports clothing accompanied by friendly, down to earth service both in-store and online.
Showcasing the best of local, Australian activewear talent with brands like PE nation, Lilybod, Vie Active and Nimble Activewear alongside international fan favourites such as New Era, Puma and Adidas - even the most discerning shopper is bound to find something they love. 
HyperLuxe stocks cult Australian gym & yoga wear to suit every taste, season and variety of exercise. So whether you want to ensure you sweat in style with a new comfy pair of yoga leggings or simply want to update your wardrobe and invest in some cool ready-to-wear casual threads, stylish sports clothing or statement sneakers, Hyperluxe is your essential stop, shop or click! Easily purchase stylish women's activewear online or in-store.
From their eco-friendly packaging to partnerships with sustainable fashion labels such as Veja, Nat'v Basics,The Upside and Nimble; Cassie & Madi go to great lengths to ensure HyperLuxe has a positive impact on the pristine Australian shores that they call home.
To keep up to date with all of the latest HyperLuxe news and product releases, follow HyperLuxe on social media and sign up to receive daily news. Subscribers even receive 10% off first purchase, so happy shopping!
Show More
Show Less