Hyperluxe VIP Event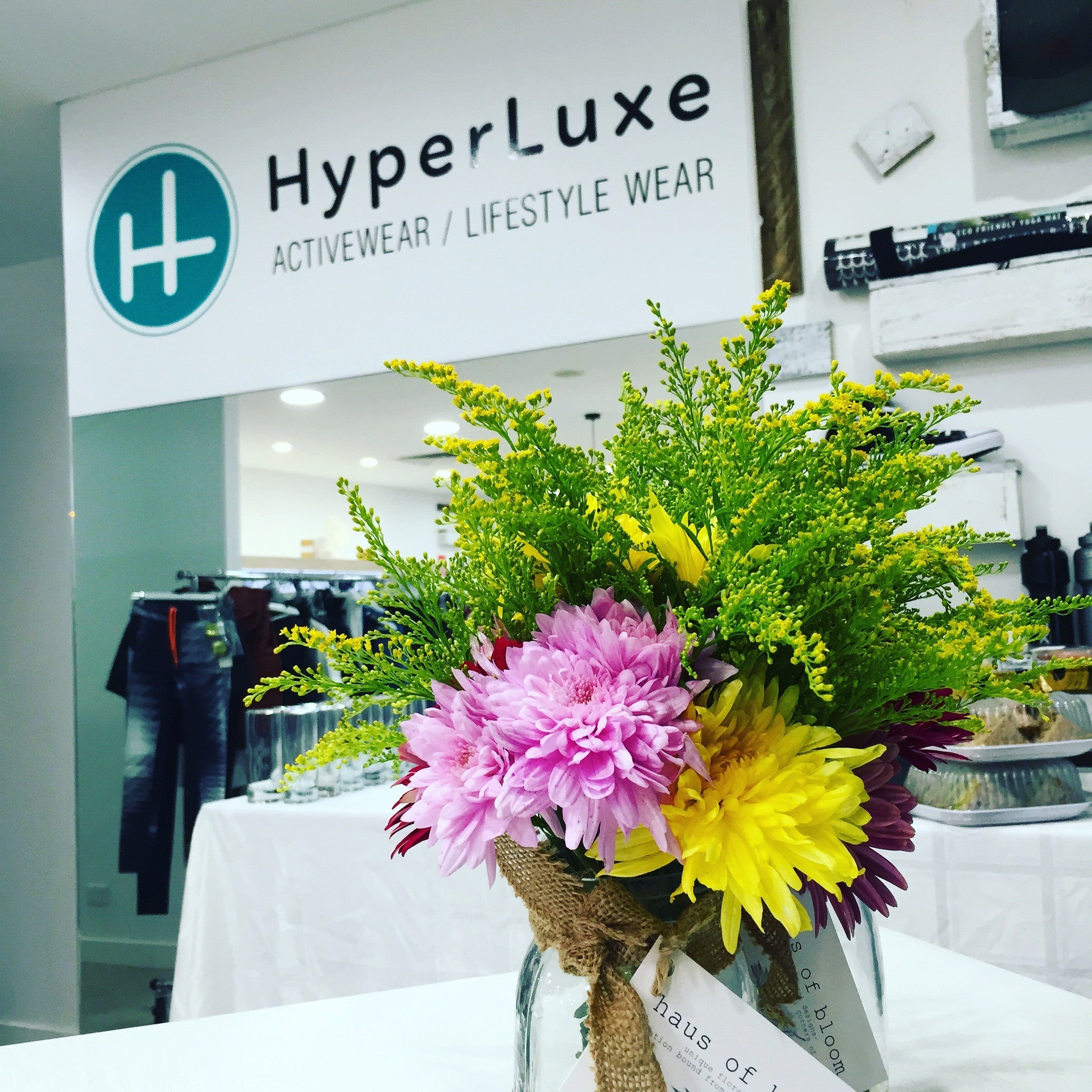 On Thursday night we welcomed a select group of lovely ladies to a private styling event with amazing fashion influencer, stylist and our friend, Andrea Tonkin, who authors the AndAndrea blog.
Andrea and her un-models treated our VIP guests to an informal styling workshop in the store. Andrea spoke of the new terminology 'ath-leisure wear' and the sports luxe trend overall.
"This look is really about being comfortable and confident. It can be adapted for any body shape whether your super sporty or curvy just by adding layers or tying knots in your tee. The key is embracing your body shape and owning it!"
Andrea's un-models showcased the ath-leisure look in leggings by Varley and 2XU, oversized singlets by our favourite WA designer Empire Rose layered with Stussy windbreakers and new soft leather jackets by another fab WA designer Bruug and Swedish brand Stand.
After the presentation guests shopped up a storm (enjoying 25% off for the night only!) and enjoyed healthy snacks including delicious raw, vegan desserts by Blissfully Raw and acai berry and granola smoothies from our friends at Tropico. Guests went home happy with a gift bag filled with goodies including a Hyperluxe gym towel and water bottle, Matcha powder and hair products from Maurice Meade.
Sign up to our newsletter and follow us on social media to be invited to our next styling session, hear about sales first and go in the draw for competitions!
Image Source: Hyperluxe and thesocialpages.com
Posted in

2XU, acaci berry, Athleisure, Bruug, Empire Rose, Hyperluxe, Sports Luxe, Stand, Stussy, Stylist, varley, vegan, VIP
shop our new arrivals