HyperLuxe: A Family Affair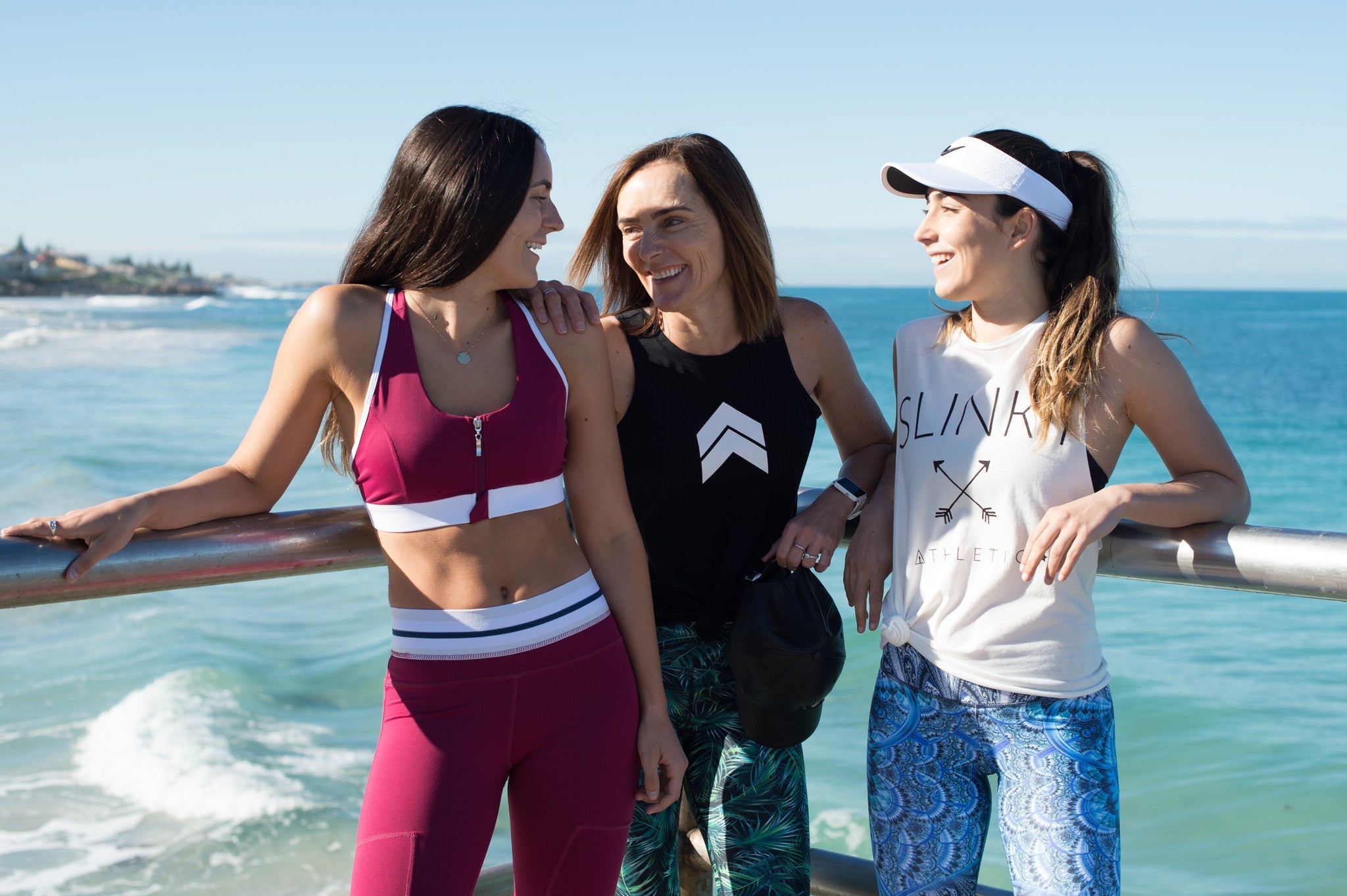 Whoever declared that business and family don't mix obviously never spent a day at HyperLuxe… Owned and operated by Jenny Sharpless and her daughters Cassie and Madi, HyperLuxe is living proof that family and business can go in hand in hand!
Inspired to devise a business concept that would allow them to work side by side, Jenny, Cassie and Madi initially considered opening a healthy food outlet before they realised that their love of fashion far outweighed their love of cooking. Owner Jenny recalls, "Myself, Cassie and Madi always wanted to go into business together, it was just a matter of deciding what. We thought of preparing and serving healthy food, but to do it all day and then go home and do the same for family dinner…" As you can imagine, the idea soon lost its appeal.
Advocates for active and healthy lifestyles, the tight-knit trio instead set out to create a retail destination where fellow fitness fanatics and active wear devotees could discover an array of outfits that transition seamlessly from a gym class to a catch up with friends at a local cafe. The family often worked out together, and continue to do so, and loved nothing better than the feeling of going from yoga to coffee whilst looking and feeling good. The thought of sharing that with others ignited the spark from which HyperLuxe was born.
Based just two minutes down the road from HyperLuxe's North Beach boutique, the Sharpless family are passionate about what they do and couldn't imagine working anywhere else.
"We honestly love what we do," Jenny said.
"We have an amazing couple of girls working with us, all of our customers are delightful and many we can call our friends."
The family home is a mere 2 minutes from the boutique, and living together gives them the flexibility to operate around each other's schedule and always be there for one another. Owner Greg, the family Patriarch, has been in business for over 17 years and weighs in one on the business with a perspective that complements the fashion forward ladies.
Hoping to build on the success of HyperLuxe North Beach and HyperLuxe Dunsborough, Jenny, Cassie and Madi have their sights set on opening more stores, with plans to open up to two more boutiques in WA before they consider expanding interstate.
Become an honorary member of the Sharpless family by shopping at HyperLuxe today!
shop our new arrivals